Environment piece I did for my independent study with Will: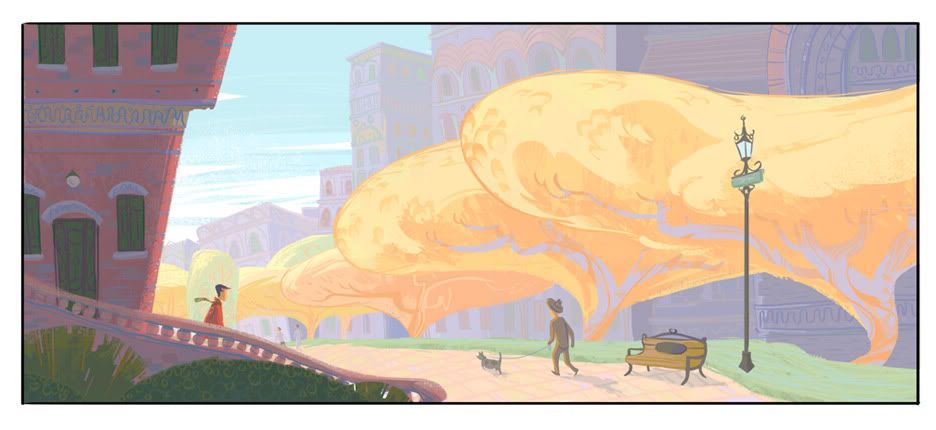 Mostly inpsired by vintage animation backgrounds, I was trying to combine some flat painting with line art. The printer was being super finicky with the printing on this one, so the trees are more orange then yellow, and the buildings are more gray then purple.
Oh, and the color lecture went pretty well I think, maybe I'll do it again after I reorganize my notes.
I also posted the first two themes on our sketchblog, so start sketching!