Yeah, so after the last post, I finished up the 3 comps I posted and I did 3 more images. The comic was bound, the sculpture finished and painted. Too bad I forgot to take a picture of the entire setup! So the entire show consisted of 8 poster images of varying size, 1 new book, and a sculpture. Nearly 2.5 times more work then last term (last term's comic panels don't count, I just needed those to fill up wall space!)
So without further ado, the sculpture, painted. It now hangs in my room, since I can't just leave it lying around somewhere, it's kind of delicate. Transporting it to the Wind Tunnel was a pain in the ass, especially with the sweltering weather. Hot weather = soft sculpy. It was... bendy. But now it's okay.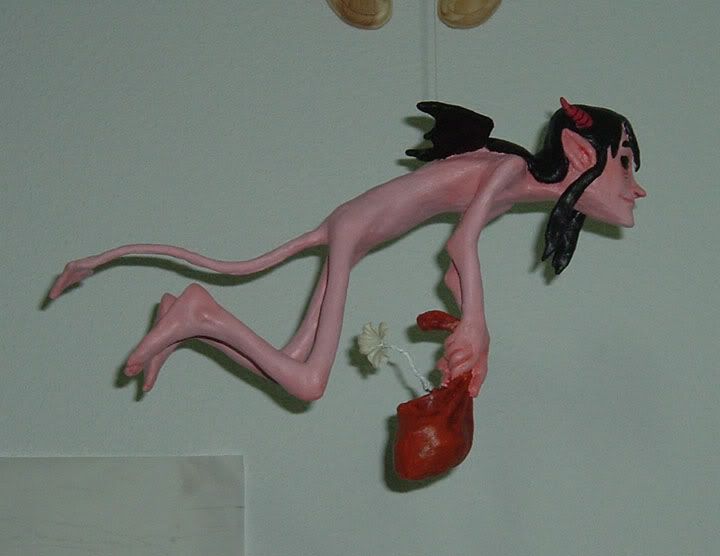 I also started up the Sultan Stan series of images. It's a children's story I wrote in Children's Lit, I think two terms ago. The story is still incomplete and already 4 chapters! I'm going to have to finish it before next term's scholarship, since I want to illustrate it as a children's comic/book.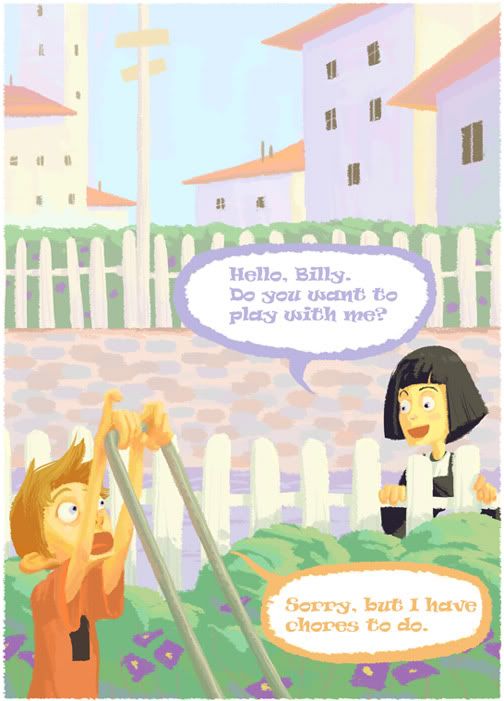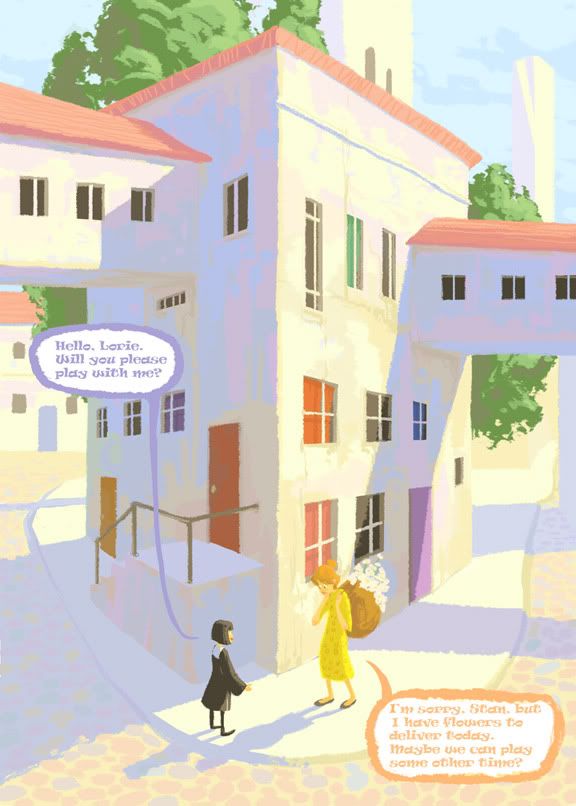 And never before posted: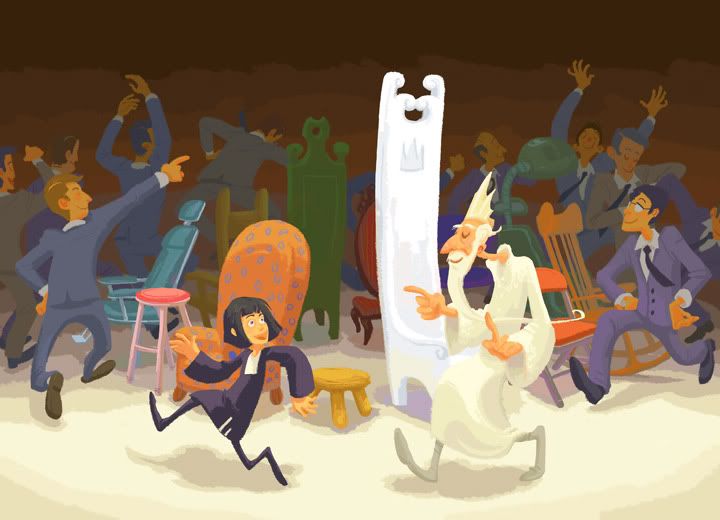 The double page spread, whoo. And just to clear things up, Stan is a BOY. ...with
a gay haircut. I think he looks cute, so nyeah! ...he's wearing a TUNIC.
Some sneak peak images I did for the Flight comic. Probably the only public stuff I'll post of it until it's (hopefully) finished and published. New style, new story, new everything. I did these Tuesday night, before I finally finished setting up.
And lastly, the finished, bound comic book. Titled Seedling.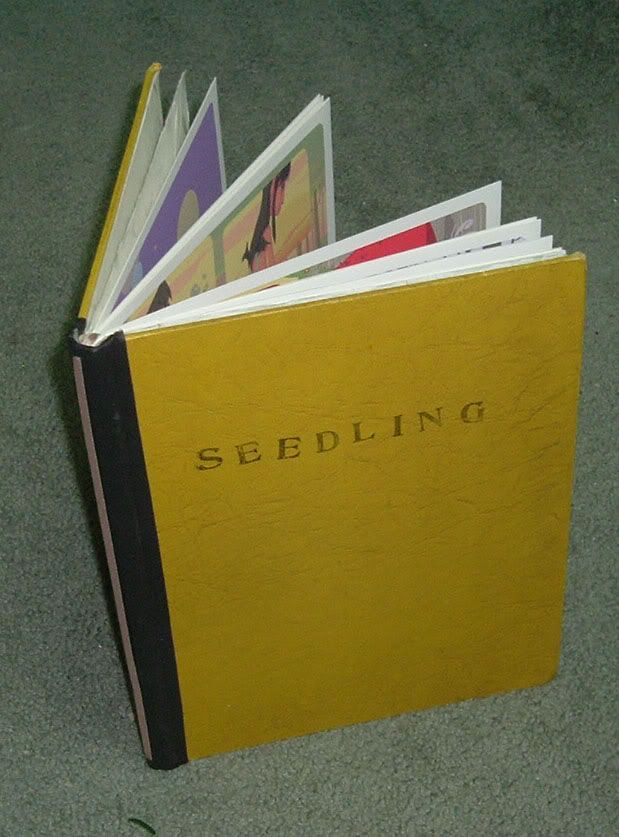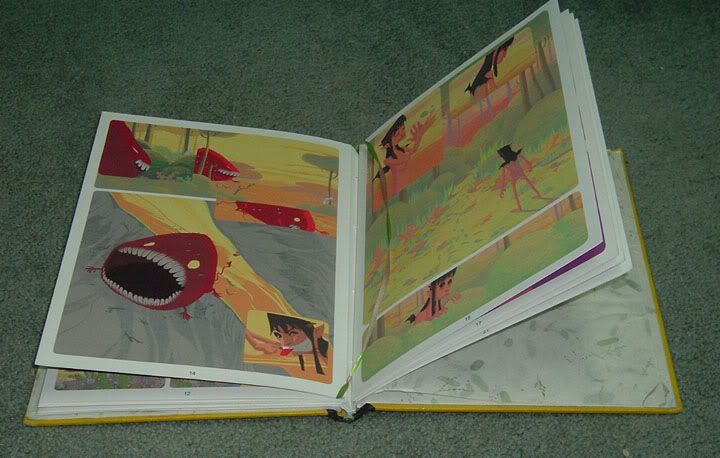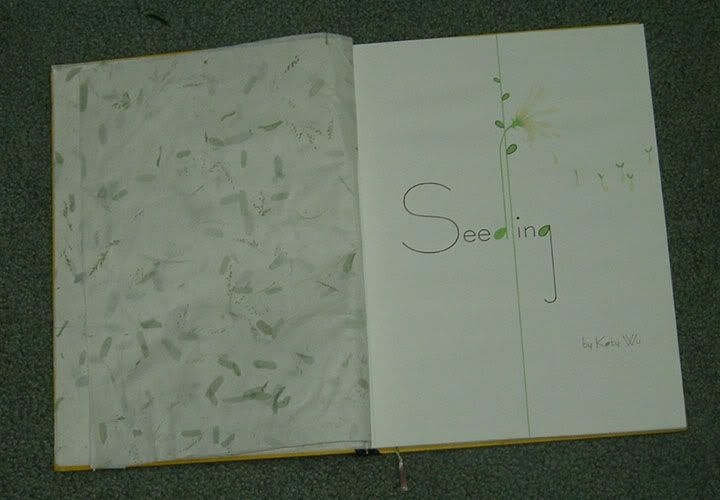 I think I did an okay job on the binding, things got a little loose in some places but the book holds together just fine. My first hardcover! The second chapter, Strangeling, is being planned and will probably be out next scholarship along with the Sultan Stan children's book, and the Flight comic. Although my priorities go like this: Flight comic, Sultan Stan, Strangeling, and Red Rose (secret!).
And for the record, katywu.com should be up in uh... after I do some proper post-scholarship-crashing-catching-up-on-hw-and-sleeping. Give me a week or so.