I uploaded some more gouache paintings I did from last term. Most of the landscapes were done last fall or summer, the figures are from last term.
This landscape was done last Friday with acrylics at Eaton Canyon: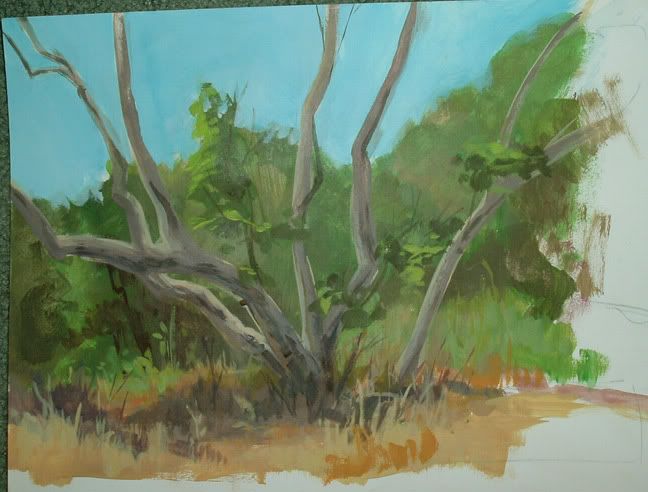 I'm still pretty rusty all around, but I want to continue landscape painting at least once a week (if I can find people to drag along).
As for the colors, they weren't captured very well because of my ancient digital camera. ...They'll probably all need to be re-shot once I get a better camera, a lot of the blues and purples were grayed out.
As for this landscape, I noticed I was playing it a bit too safe and sticking to pretty tame greens, oranges, yellows, blues, and purples. Next time, I hope to add more tertiary colors like magenta, which I remember seeing in the shadow of the tree. The value of the cast shadows is too dark as well...